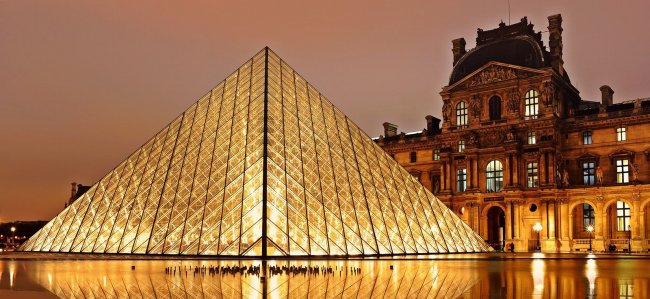 We review some popular places and methods to get free photos and other images for your blog or website, and list whether you need to give attribution to the source or not.
We also touch on what you need to know about the subjects of Creative Commons commercial licenses and model releases.
Photos and graphics are almost a necessity for blogs or websites, and while they won't make up for a lack of content, they can enormously help convey the feeling and intention that you would like to express in a post.
First off – attribution is displaying the credit line or authorship of a photo. There's no specific format, however we like to use something like "Image Source:" or "Image Credit:" directly under the photo.
In some cases, you may not want to use photos that need attribution, so we've listed sites based on whether this is required or not.
No attribution required
Attribution possibly required
Flickr – Flickr is one of the richest, most under-utilised source of free photos out there. Since it's probably the most successful site dedicated purely to photo sharing, it has an enormous pool of images available.

There are a number of helper sites that will let you search through Flickr's Creative Commons collection, an example is foter.com, however we prefer to go straight to the source.

What you'll want to do is go to the advanced search page here, put in your search terms at the top, and then scroll down to the bottom of the page and select "".


Without selecting anything else, your search will now include all Creative Commons licensed images, even those with restrictive licenses. The other two options allow you to refine your search to exclude images which have more restrictive licenses.

Here's an explanation:

 – Clicking this checkbox will exclude images that require a NonCommercial license.

Find content to modify, adapt, or build upon – This checkbox excludes images with a NoDerivs license.

Therefore, by selecting both options, you get results with the most permissive licenses. However, this will narrow down the number of results available (see below "Creative Commons – Commercial Use or not?" ).

Alternatively, if you do find something on Flickr that you'd really like to use, but it's not licensed under Creative Commons, it's often worth trying to contact the account holder to see if they will give you permission to use it.
Wikipedia – The Internet would be a very boring place if every blogger simply grabbed photos from Wikipedia, but the fact remains that, used sparingly, it's a great resource for free images.

The other great advantage in using Wikipedia (actually, WikiMedia Commons)  is that it's incredibly easy to find relevant photos, especially if they relate to persons, places or things.

Simply navigate to one of their subject pages and click on an image. The Licensing information will usually be displayed under the Summary box.
Google Image search – Google has a useful option on the image search page to filter results by license. Although this typically returns images from Flickr and Wikipedia, it can include a few other less well known sources too.

Click on "Search tools" and "Usage Rights", then selected your preferred license.
Attribution required
stock.xchng (or, sxc.hu to their friends!) is one of the more established free stock photo sites. Just be aware that when you search for a photo on their site, the top row of results you get are actually premium, non-free image results from another stock photo site.
Stock Free Images – Similar to Stock.Xchng, this site also returns non-free results at the top of the search results. It returned approximately the same number of image hits as stock.xchng for our test search query.
Getty Images – Getty Images recently made the surprising announcement that it was making millions of photos free to use.

There's a catch though – you have to use the code they supply, which also places their attribution and social buttons below the image. Nevertheless, it may be worthwhile for the free access to their high-quality photo library.

Click here for details on how to use their embed feature.
Creative Commons – Commercial Use or not?
One of the thorniest questions when using Creative Commons media is whether the way you intend using it would be considered commercial or not.
This will affect the pool of photos you have access to, since naturally the number of images with commercial use licenses will be smaller that those not allowing commercial use.
In a search for a popular term on Compfight, we found 1.2 million matches for Creative Commons licensed images in general, but only 340k for commercial use licences (or, just about 30% of the former).
Many people will be wondering if having ads on their blogs or website makes them "Commercial use"
The answer – it depends on who you ask.
When Wired.com announced that they were making all future staff photos available under a Creative Commons Non-Commercial license, they clarified the acceptable use by including the following line:
We welcome editorial use by bloggers or any other publisher, but we are not authorizing commercial use, like using one of our photos in an advertisement.
This definition would appear to include typical image use on blogs, nevertheless, in a (grindingly) comprehensive 2008-2009 survey by Creative Commons, most respondents thought that use on ad-supported websites was considered commercial.
The situation is confusing simply because the declaration "Commercial" or "Non-Commerical" enforces a very absolute distinction between two different categories, yet in real-world and online use, the distinction is often much less clear-cut.
If you just have ads on your blog to pay the hosting cost (or if you don't have control over the ads), it's often not clear whether this really constitutes commercial usage or not, since the commercial aspect is typically only indirectly related to the usage of the photo.
If you're uncertain, the best course of action is probably to send a quick message to the owner of the photo with a link to where you've used it. This gives them a chance to look at how you've used their photo, and most people using Creative Commons licenses are usually happy to see their work shared with a wider audience, once it's done in a reasonable, non-exploitative manner.
Fair Use
Like the Commercial Use question for Creative Commons, the idea of Fair Use (also, "Fair Dealing" in Commonwealth countries) is a bit of a quagmire. It's worth noting however that even copyrighted images may possibly be used if covered under Fair Use.
One of the more interesting examples of this is the vast indexing of images that popular search engines perform and display to end-users.
The EFF has an informative page on the subject.
Photos with people in them and model releases
For images with clearly identifiable people, especially where the person is the subject of the photo, you may come across the question of whether the image has an associated model release or not.
It's a complex area, but to make a simplification – if you're using such a photo as an advertisement, or using it in a way that could be considered an endorsement of something, then you should definitely check with the originator of the photo that this usage is allowed.
If you're just using the photo for editorial purposes, such as illustrating a concept, place, news story or something similar, then it's less likely that you will need one, as long as it doesn't appear that the person (in the photo) is advocating a particular product, idea or service.
This is related to the rights of publicity or "Personality Rights" of the individual in the photo.
Still want to pay for higher quality images?
Find out the cheapest way to get them.
Sometimes, you just might not find what you're looking for using any of the above methods.
If you've seen something you like on one of the paid royalty-free Stock photo sites, be sure to read our upcoming article How to get Cheap Stock Photos using Google Image Search before parting with your hard-earned cash!
Got any tips for finding free photos?
Share them in the comments section below.