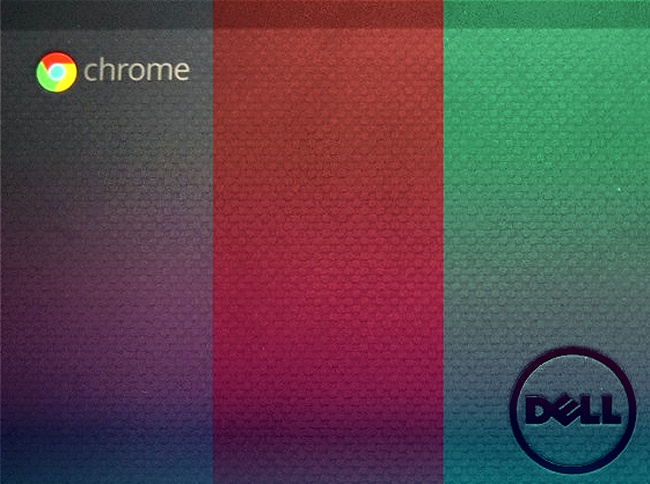 Follow our step-by-step guide to increase the storage space in your Dell Chromebook 13.
The Dell Chromebook 13 is one of the most popular Chromebooks currently on the market, due to its combination of FullHD IPS screen, high build quality, and fast processor options (see our Chromebook Comparison Chart for an extensive list of Chromebook specs & performance). 

But like almost all other Chromebooks, local storage space is limited to either a 16GB or 32GB SSD storage option.
This is fine for most online usage, however sometimes you may want increased offline storage space for music or video collections, or especially if you're running native Linux apps or games on your Chromebook.

Replacing the built-in storage on the Dell Chromebook 13 is straightforward – here we'll show you the exact steps needed.

(Click on the images for hi-res versions)
Before you start
Here's what you'll need for this upgrade:
A replacement SSD drive.



Any of these SSD drives should work fine (42mm M.2 NGFF).

Transcend, ZTC and MyDigital are popular brands. MyDigital had some issues with drives failing some time ago, however this appears to be less of a concern now.

Some people had also previously reported firmware problems with the power-saving feature on Transcend drives, however this no longer appears to be an issue with current versions of these drives.

For this example, we've used a 64GB Transcend SSD.
A 4GB or larger USB stick or SD card to act as a ChromeOS recovery disk.
A couple of Phillips-style screwdrivers
A small credit-card thickness piece of plastic to lever open the case
Note: Since we will be completely re-installing ChromeOS, if you have any files in the local storage of the Chromebook that you wish to keep, first back them up to Google Drive or removable storage.
Step 1 – Create a ChromeOS recovery disk
You'll need to first create a recovery disk to re-install ChromeOS on your new SSD drive.

Even if you plan on replacing ChromeOS entirely with a Linux distribution, it's worth creating the recovery disk in case you run into problems with your new install at some later stage.

Use the Chromebook Recovery Utility to create your recovery disk. It comes as a Google Chrome extension and can be installed from the Chrome Web store at this page.

After installing, start the recovery utility from your normal Chrome Store app page, and follow the instructions. You'll also need to supply your Chromebook's serial number.

For convenience, with the Dell Chromebook 13 it's probably easier to use an old USB stick as a recovery disk. You can still store additional files on any remaining space after creating the disk.
Step 2 – Remove the screws from the bottom cover of the Chromebook
The bottom plate of the Chromebook 13 contains 11 screws attaching it to the body. Unscrew these with an appropriate sized screwdriver.
Before coming into contact with any exposed electronic parts, ensure that your Chromebook is detached from the power supply, and that you're not carrying a static electric charge.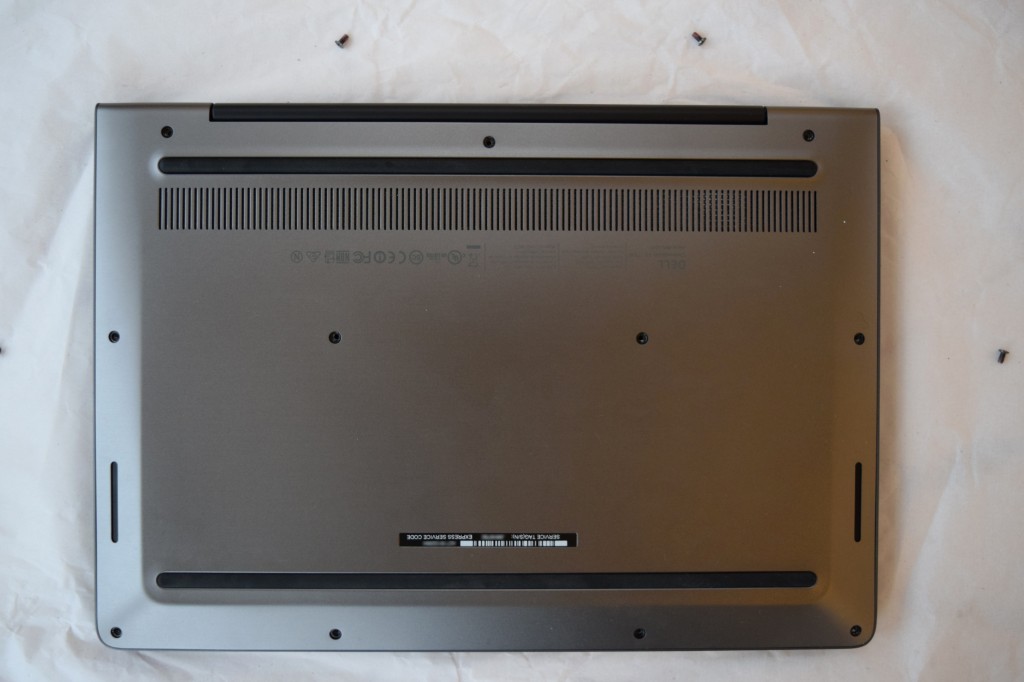 Step 3 – Lever open and remove the bottom cover
There are no cables or other attachments connecting the cover with the rest of the body – it's simply pushed into place.

You'll need a thin piece of plastic card or something similar to help with physically removing the cover.

In the image below, we used a little plastic card to gradually separate the back cover from the rest of the Chromebook, starting at the top-left corner and working towards the right.

After some time, you should be able to easily lift off the entire cover.



Step 4 – Remove the old SSD drive
Now that the back cover is off, you should be able to see the old SSD drive at the top right, just above the WiFi card (see marked image below).

The drive is kept in place with a single screw. Simply unscrew this and pull out the card.

You might also notice a warning on the battery – "Please disconnect and remove battery before accessing device". It's probably not entirely necessary to do this for the purpose of replacing the SSD drive, as long as you're not poking around too much in the innards of the Chromebook.

We didn't remove the battery in this example, however we're not responsible for any damage that might happen in this case..!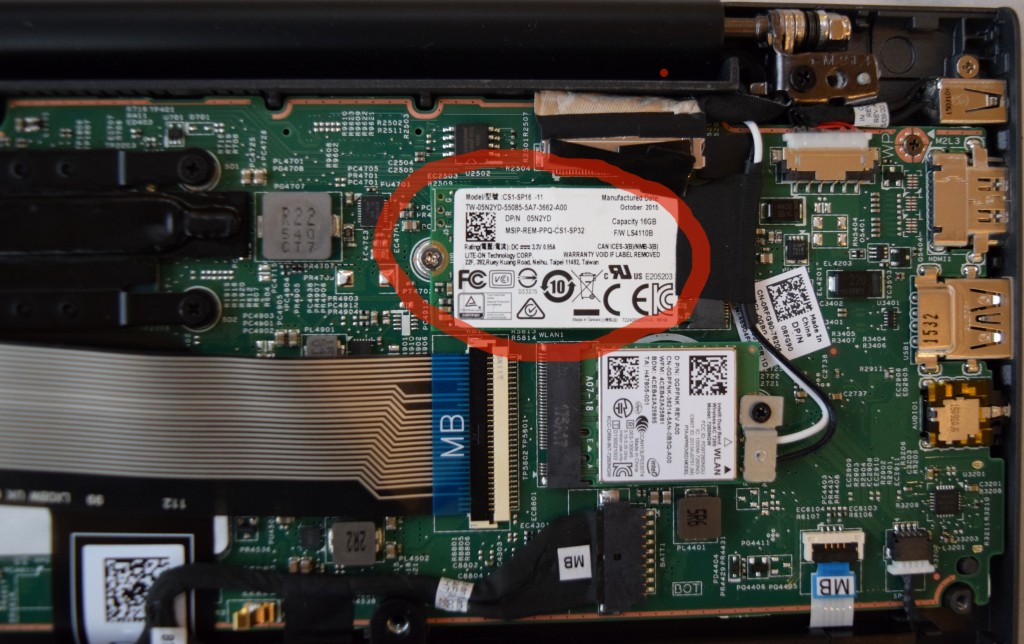 Step 5 – * Optional * – Remove the BIOS write-protect screw
At the top-right of the board, there is a screw with the letter "WP" written beside it. This should be the Chromebook BIOS write-protect screw.

In earlier Chromebooks, you would need to remove this to install an alternative BIOS – for example, if you wanted to dual-boot into Linux as well as ChromeOS. However, on the newer Broadwell chipset Chromebooks (Dell Chromebook 13 included), you don't need to do this to get dual boot – instead, you can just install the "Legacy" bios by running the script on the johnlewis.ie ROM download page.

With the write-protect screw in place, you are still prevented from modifying or skipping the "Developer mode" screen at boot time. If you remove the screw, you should be able to use the commands on the page here to effectively skip the developer screen at bootup.

Be a little careful if you're going to try this though, since there is some more risk involved. We recommend getting a ChromeOS and Linux dual-boot fully working first before trying this.

If you just plan on keeping ChromeOS on your Chromebook and not dual-booting or installing another OS, then you can just ignore the above and keep the screw attached.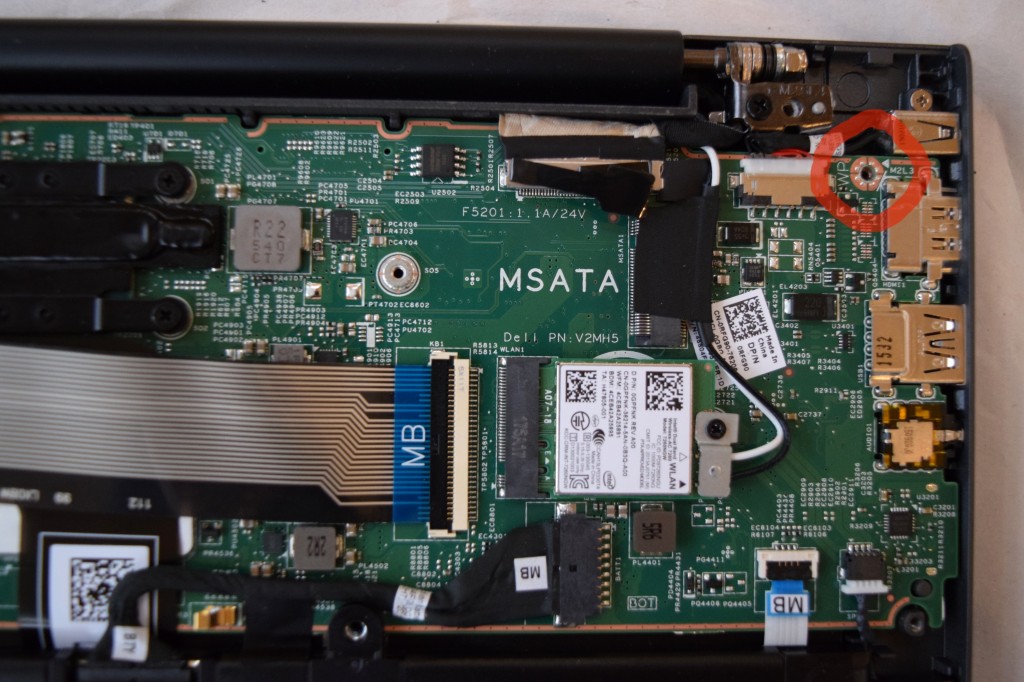 Step 6 – Insert the new SSD
Simply push the new SSD into the slot at an angle first, and then press down and attach it with the screw.

There should only be one way of inserting the card, it will probably be the side with the "CE" etc. markings on the label.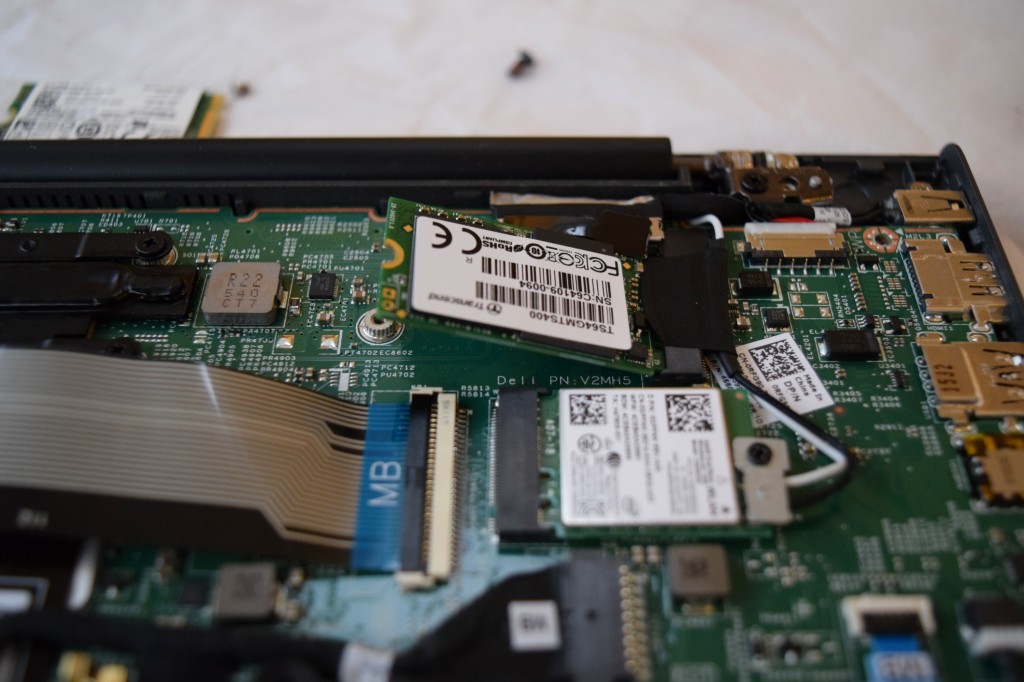 Once the new card is in, it should look something like this: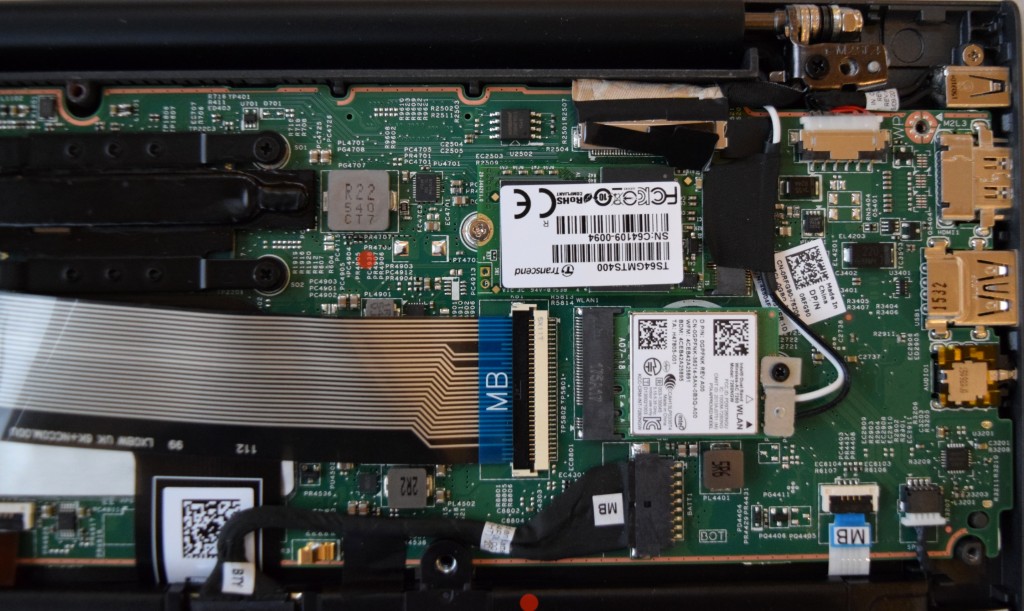 Step 7 – Replace the back cover
Re-attach the cover by first pressing it into place. You may need to check that the edges of the cover are pushed down and fit snugly into the body of the Chromebook.

Replace and screw in the 11 screws.
Step 8 – Power up and Install ChromeOS on your new drive
Your new drive is completely blank, so you'll need to use the recovery disk you made earlier to re-install a fresh copy of ChromeOS on to it.

After powering up, a warning message appears:

 



Insert your recovery disk and wait while ChromeOS is re-installed. When finished, it should display "System recovery is complete".

You can now remove the recovery disk and the Chromebook should restart into the fresh install of ChromeOS.
Check the available space on your new disk in ChromeOS
Once you've logged into your new ChromeOS installation, you can go to the File Manager, select "Downloads" and click on the right-most menu option to see how much free space you now have: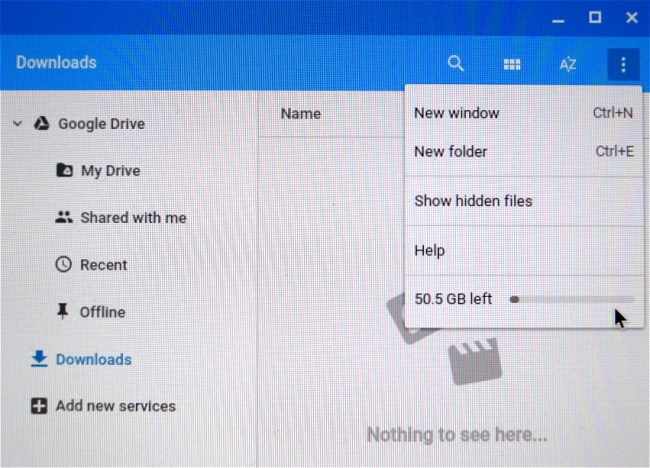 ChromeOS will take up approx 4GB – 5GB on what is probably about 55GB of usable space on a 64GB SSD, leaving just over 50GB free.

On a 128GB SSD, you should get something in the range of 105GB – 110GB free space after a fresh install.
More options
Now that you've increased the local storage on your Chromebook, it's easy to either install Crouton to get a full Linux desktop side-by-side with ChromeOS, or re-partition and dual boot your new disk and install something like GalliumOS.

(The easiest way to do this is by following the chrx instructions from within a ChromeOS shell window (Ctrl-Alt-T). This will let you choose the size of your new partition, it will then set it up and do the GalliumOS install for you.)

Let us know in the comments if you'd like to see us cover either of these topics in a future post, or if you found this upgrade guide helpful.

For the moment, here's some more pictures of the internals of the Dell Chromebook 13: