Thinking of advertising your business on Facebook? Or perhaps you've seen an interesting ad that you can't find again?
You might find the Facebook "Ad Board" page helpful.
This is a single page that lists recently viewed ads and Sponsored Stories that normally appear in the right side menu on your Facebook page.
It used to be available by clicking on a small "More ads.." link, but now it appears to be completely separate, so you can't normally get to it directly from Facebook.
We're not sure if this page shows the full selection of ads that appear to you on the right-hand sidebar at any given time, however it can be interesting to look at the range of ads that Facebook think might be relevant to your likes and interests.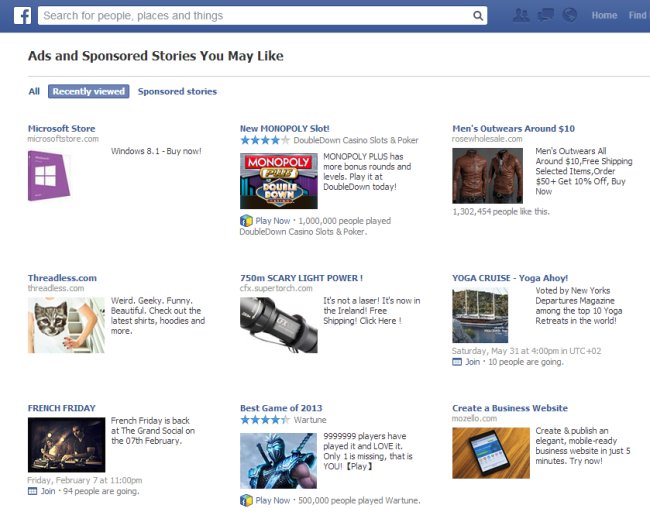 It can also be useful if you're advertising a small business in your locality, to check how other advertisers format their ads, and get some hints.
Visit the ad board page by clicking here, or the image above.